Published: Feb 17, 2022 by Steve Baskauf
After recently making a trip to Puerto Rico that was primarily focused on bird watching, I decided to write a blog post to pass on some of what we learned. Much of the information that we got from books or the Internet was outdated or incorrect, so hopefully this post will help others to have an easier time finding good places to bird there.
To read the post, visit this link.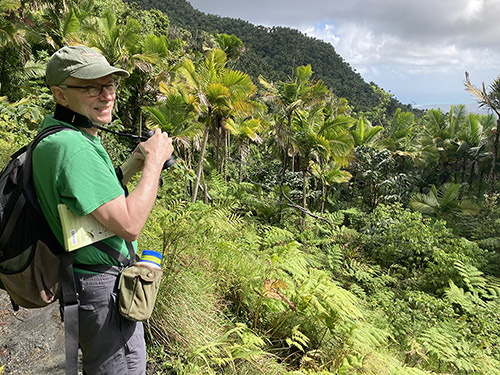 Birding among Sierra palms in the El Yunque rainforest
Incidentally, this trip marked the occasion of adding my 800th bird species to my life list!